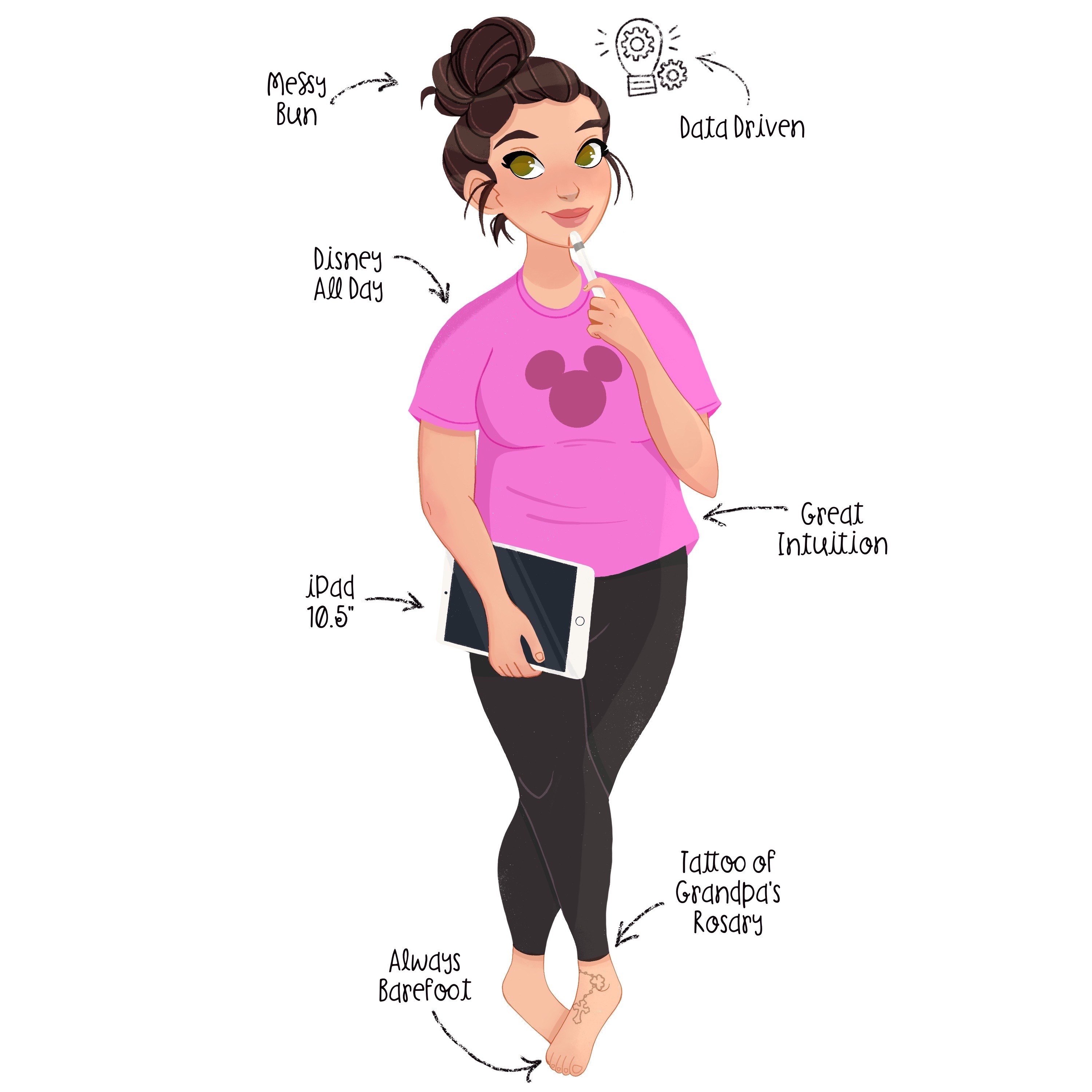 👋 Hi, I'm Serina!
After spending a decade of proven success driving revenue in tech advertising (Yahoo!, Miniclip, Disney), I sought out a new career that leverages my creativity and experience in tech. I married two distinct areas of my educational background in occupational therapy (earning a Masters degree) and UX design (completing a design bootcamp at Avocademy).
⏩ Fast forward to today, I currently design products at Fear Free, LLC and I mentor budding designers at Avocademy, guiding them on coursework and giving project feedback.
My approach to design is similar to my thinking as an occupational therapist. I work through each design project with the intention of creating a meaningful connection by implementing:
Empathy: Understanding wants/needs/motivations

Clarity: Keep it simple and easy to understand

A touch of fun: Make it enjoyable
When I'm not designing, I love spending time with my family, drawing on my iPad with Procreate and engaging in art challenges on Instagram (@madebyserina), eating some good food, or traveling (especially to Disney Theme Parks). I also do enjoy a good cup of coffee and would love to grab a cup with you if you'd like to connect and chat!